Hanzestrohm's sustainability efforts have been recognized with the EcoVadis Gold CSR rating for all its operating companies. With this Gold rating, Hanzestrohm is part of only 3% of all 75,000 companies worldwide that are evaluated by EcoVadis with such a high CSR rating. The Zwolle family business received the gold medal for its actions that have a positive impact on its employees, society, customers and the environment.
We do business for generations
Gijs Hemmink, Sustainability Manager, explains: 'As a family business, we do business for generations, which means that we want to leave the earth as a livable place for future generations. We take our responsibility, but commitment is needed from every country, every value chain, every company and every individual, because only together can we actually set up circular value chains.
This gold rating is truly a reward for our vision and the improvements we've made. Our score shows that we are among the top of our industry in terms of sustainability. On the one hand it is a nice compliment to be a frontrunner, on the other hand it means that there is work to be done for the entire industry. We want to inspire others and are happy to start a dialogue with the partners in our value chain.'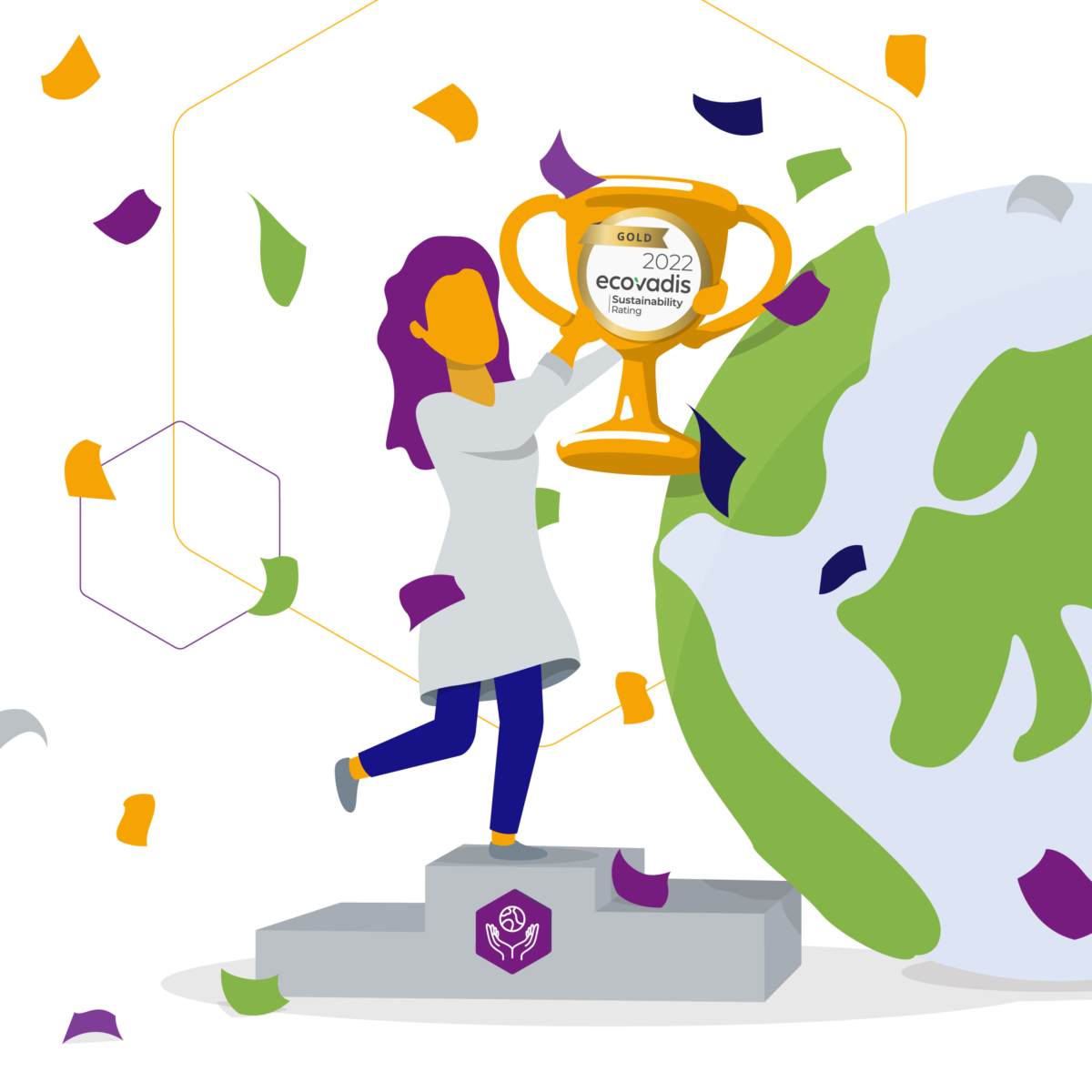 Improvement trajectory with Nexio Projects
In 2020, Hanzestrohm used the EcoVadis assessment for the first time as a baseline measurement to identify areas for improvement. At the time, the company won a bronze medal. In collaboration with Nexio Projects, Hanzestrohm has initiated an improvement process as a result of the baseline measurement, because it is convinced of the importance of sustainability.
EcoVadis Assessment
EcoVadis globally assesses organizations across all industries in a number of areas critical to achieving sustainable goals, including environment, labor and human rights, ethics, and sustainable procurement. In particular, EcoVadis recognizes our labour practices and ethics (both 7/10) and sustainable procurement(8/10) efforts.