Calibration and repair
MeterCare obtains EN ISO/IEC 17025:2017 certificate from RvA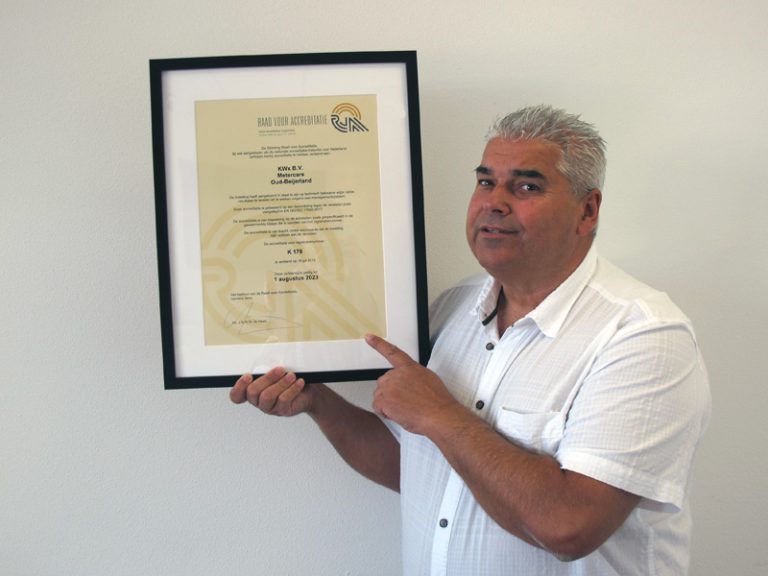 RVA accreditation saves time and increases confidence and certainty
More and more industry associations are demanding that companies calibrate their measuring devices with a lab accredited by the Dutch national accreditation body RvA. It's no coincidence then that our calibration and repair laboratory MeterCare has been accredited to the EN ISO/IEC 17025:2017 standard since 18 July 2019. After years of investing in and optimising our quality systems, our expertise has been recognised by an independent party. This gives our customers even more confidence and certainty. What's more, an RvA calibration saves you considerable time.
Confidence and certainty
RvA accreditation provides even more confidence and certainty that the calibration processes and other requirements of MeterCare are first class. Both our quality management system and the technical competence have been assessed by RvA, which checks aspects like:
acceptable calibration traceability 
procedures and documents for measurement uncertainty 
measurement methods and calibration results 
calibration equipment 
environmental conditions in the lab 
well-trained staff 
Quality improved and time saved 
MeterCare already met a high quality standard on the points above, but now we can offer a full quality guarantee with the certificate. Read more about the benefits of RvA calibrations here. 
MeterCare RvA calibration 
According to Ron de Ruiter, Manager of MeterCare KWx, ''It's wonderful that we've been recognised by an independent party for our work. EN ISO/IEC 17025 accreditation saves our customers a significant amount of time, while offering them confidence and certainty. Customers no longer need to perform external audits or send questionnaires to verify the quality of our calibration lab'' 
Advice, purchases, calibration and repair 
At KWx, we always want to amaze our customers with smart and safe electrical products and services. At Hemmink Zeker Meten, you can get expert advice on testing and measuring devices and purchase these as well. For calibration and repair, MeterCare technicians are always on hand. 
More information about our calibration and repair services?
+31 (0)186 633 600 or send and e mail to sales@kwx.nl