Threshold values for the protective conductor
The threshold values for the protective conductor have been changed in the NEN 3140+A3:2019 standard. The maximum resistance – R – can also be found in table 104. Resistance is measured with a current of at least 0.2 A, with a maximum resistance of 1 Ohm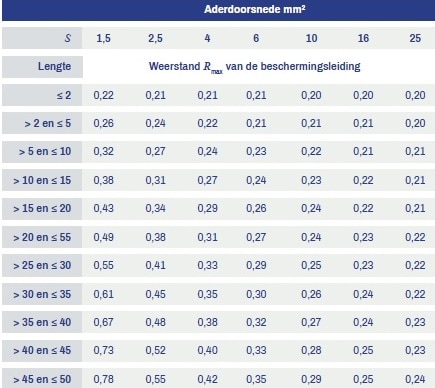 In this new table, an additional decimal point has been added. Where the old standard used threshold values up to one tenth of an Ohm, the new one goes to one hundredth. This might look like just a minor change, but it does affect measuring instruments that use the table from NEN 3140. Many older instruments can't be updated to the amended standard, as they don't support the additional digit after the decimal point or the higher measurement accuracy. 
Consequences for NEN 3140 testers 
The amended standard therefore affects NEN 3140 testers, including the MI33xx models by Metrel. In the 'Update appliance testers to new NEN 3140+A3:2019 standard' document below, you can read more about the new standard and the status of and update possibilities for your Metrel appliance tester. 
Update to new NEN 3140+A3:2019 standard
What are the possibilities for your appliance tester?
Register your measuring instruments with KWx
If you would like to know whether your appliance tester needs to be updated to the new standard and keep on top of firmware updates, software updates and upcoming calibration dates, you can get your instrument included in our MeterCare database or contact our helpdesk at +31 (0)186 633 600.