The value of calibration
RvA accreditation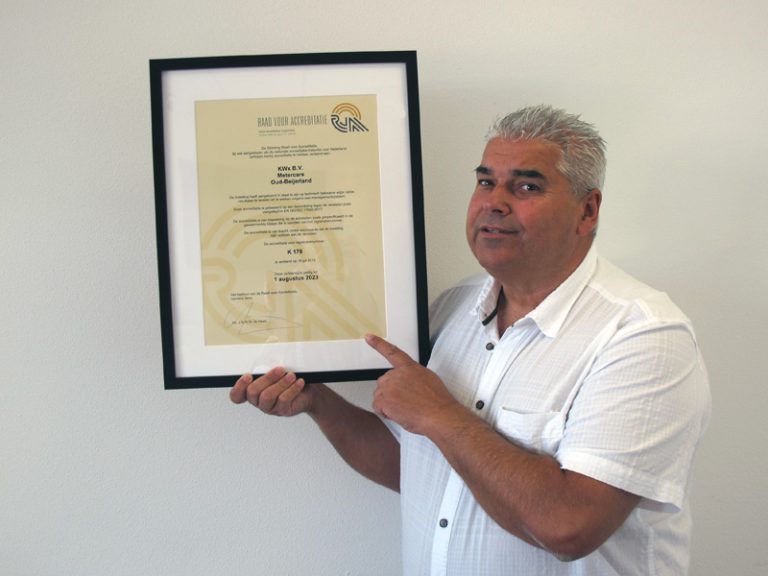 Traceable calibration as quality assurance
Whether you need to have your power tools approved or the connection of a PV installation tested, the safety and reliability of your measuring devices are crucial when conducting electrical inspections. Many installers assume that their devices measure and test perfectly; deviations in measurement results are all too common however. Calibration and proper maintenance therefore play a key role in ensuring readings are reliable.
Certified installation companies are required to have their measuring devices calibrated regularly in order to identify any measurement deviations and demonstrate the accuracy of the measurements.
---
Aspects the Dutch national accreditation body RvA (Raad van Accreditatie) checks include:
traceability

 

measurement uncertainty

 

measurement methods

 

calibration results

 

calibration equipment

 

environmental conditions in the lab

 

well-trained staff

 
---
Consequences of deviating measurement results
Electrical installers use installation testers to inspect electrical installations in residential and non-residential buildings. Without measuring, you can't ensure that the installation is safe and compliant. Even when making adjustments such as fitting an additional connection or replacing a circuit breaker with a different type, measuring is an essential part of the work in the run-up to handover.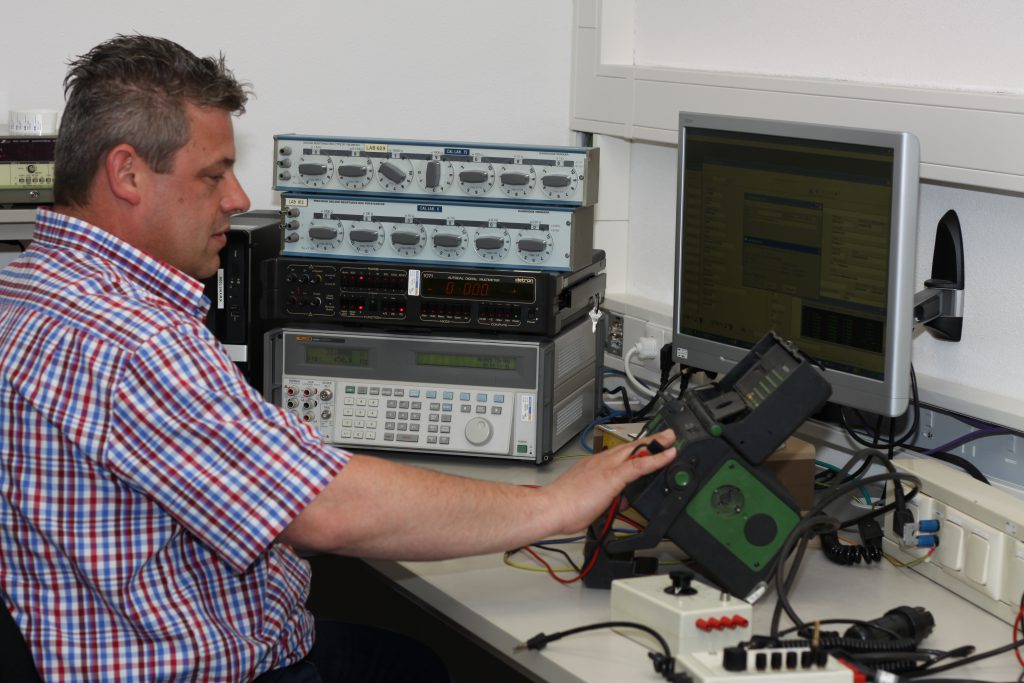 Not only electrical installations, but also electrical work equipment must be inspected to guarantee this is safe. With a portable appliance tester, everything a plug is attached to is tested for electrical safety. Practice shows that inspection is hugely important. It's frequently found that handheld power tools or cable reels, for example, are not properly earthed. Should these fail, there will be no protection in place, which could present a life-threatening shock hazard.
When using measuring devices, you should be confident that they are safe and give the correct readings. The last thing you want to do is sign off an installation or handheld power tool using a measuring device that is defective or gives inaccurate readings. And the only way to prevent this is to have your measuring device calibrated periodically.
---
Calibration by an RvA-accredited lab
You must calibrate measuring devices with an acceptable level of traceability, according to EN-ISO/IEC 17020, a standard for inspection companies. 
Why RvA accreditation?
We regularly get asked whether our MeterCare calibration lab is RvA accredited. For many organisations, this is a requirement. This accreditation gives even more confidence and certainty in our calibration procedures and other quality requirements. Calibrations that comply with RvA regulations not only give our customers certainty and confidence, but also save time.
When a customer is ISO 9001 or EN/ISO/IEC 17020 accredited, they are subject to audits. By having calibrations performed at an RvA-accredited lab, the auditor can see at a glance that the calibration has been performed with acceptable traceability. So, customers don't need to perform external audits or send questionnaires to verify the quality of our calibration lab.
---
Fixed control points as part of quality assurance
With an RvA-accredited calibration lab and well-trained staff, KWx MeterCare provides documented maintenance of your testing and measuring devices. The RvA checks that our calibrations are always performed consistently and under the same environmental conditions, in terms of temperature and humidity for example. But using the right equipment and following the correct procedures is also important.
By always calibrating under the same conditions, we can determine the drift of a device – something that can extend the calibration interval and this way save money. 
Our lab calibrators and measuring instruments are checked every month. That also ensures that the results of calibrations performed over the past month are accurate. If necessary, we recalibrate the instruments, preventing deviations early on. 
We calibrate a wide selection of testing and measuring devices according to the EN ISO/IEC 17025:2017 standard, including clamp meters, multimeters, installation testers, appliance testers, earth testers, insulation resistance testers and power quality analysers.
MeterCare by KWx
KWx MeterCare takes care of calibration for you and also keeps track of when the next calibrations are due. Provided we have the technical data, we can calibrate any reputable brand of measuring device. The RvA certificate provides assurance that the calibrations performed are traceable and meet stringent quality requirements. 
Relevant themes