De value of calibration
Brand-independent calibration of measuring instruments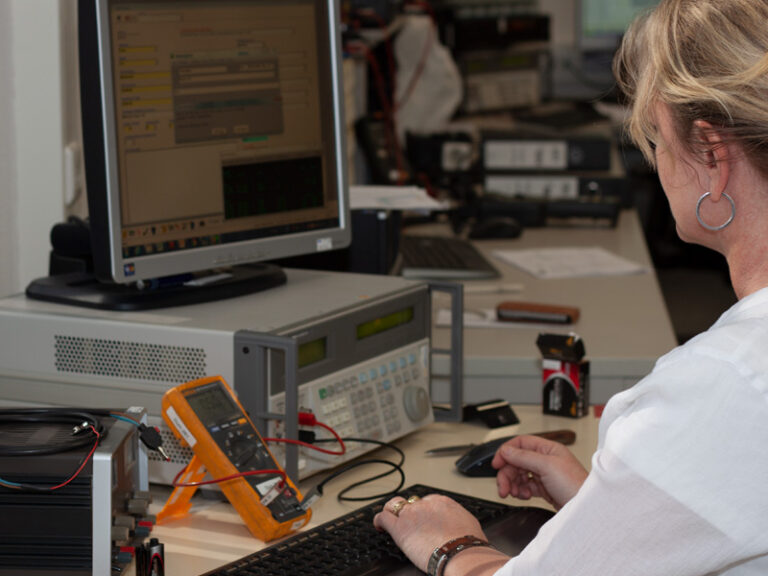 In our calibration and repair laboratory MeterCare we calibrate any reputable brand of measuring instrument. We are certified by Metrel as service partner for the Benelux. For test and measurement instruments that doesn't fit the scope of our laboratory, we work together with external calibration laboratories. We make sure you'll receive your measuring instrument(s) calibrated and including calibration certificate within 5 working days after receipt.
If during calibration it appears that the offered instrument no longer meets the specifications, we can adjust and recalibrate it after approval, often with the help of confidential factory data. You will receive a certificate with the measurement results before and after the adjustments.
We calibrate the following test and measurement instruments:
MeterCare at KWx is the laboratory for calibration and repair of electrical test and measuring instruments.
Procedures for A-quality measuring instruments
KWx has various calibration procedures for measuring instrument of the following brands:
Maintenance and repair of measuring instruments
We carry out maintenance and repair work with original factory parts. We provide a 6-month warranty on replacement parts. If necessary, the instrument is provided with the latest product upgrades and tested accoring to NEN 3140.
RvA accredited according to EN ISO/IEC 17025:2017
Our calibration and repair laboratory is accredited by the RvA according to the EN ISO/IEC 17025:2017 standard. This standard gives extra confidence and certainty that the calibration procedures and other requirements of MeterCare are in order. Both the quality management system and the technical competences are tested by the RvA. A standard procedure has been developed for each type of test and measurement instrument. We also develop customer-specific procedures on request.
Overview of our RvA scope
Register your measuring instrument for calibration
Please fill in the form and we will contact you to schedule a calibration and/or repair appointment.