MeterCare by KWx
Calibrating and repairing measuring devices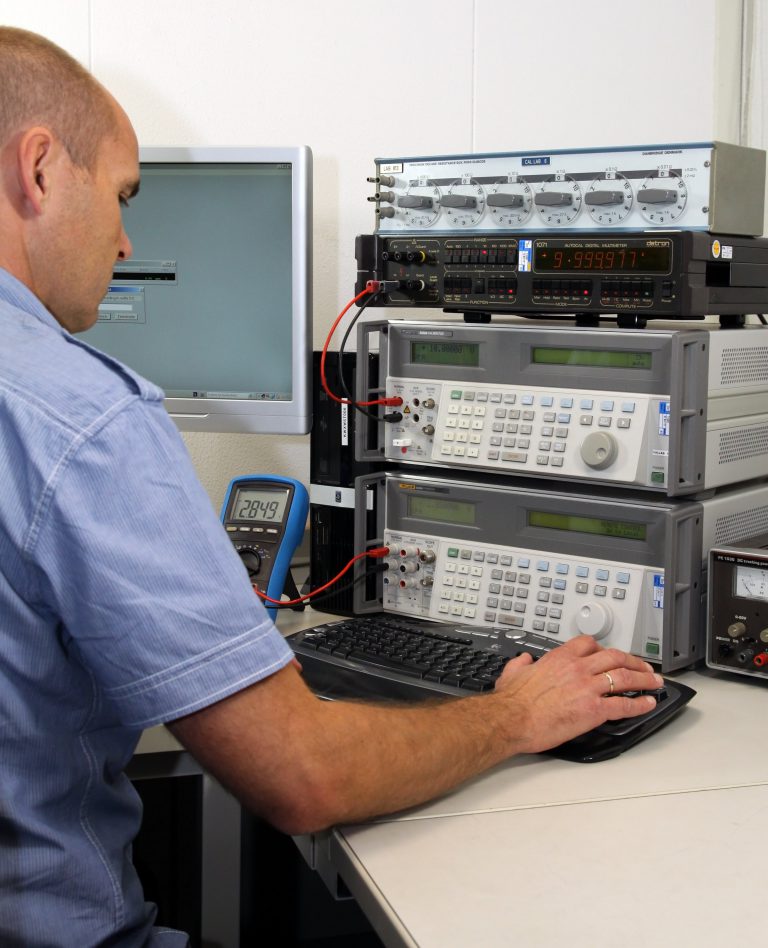 If you are using electrical testing and measuring devices, you should be confident that they are safe and give the correct readings. Without confidence in your measurement data, a handover, inspection or advice isn't really worth anything. After all, an inspection report is your guarantee that the electrical installation is reliable, the work equipment is approved or the repair has been carried out properly. A good installer knows the added value of well-maintained measuring devices.
MeterCare from KWx guarantees the best quality and care for your measuring devices with:
Acceptable calibration traceability
Procedures and documents for measurement uncertainty
Correct measurement methods and calibration results
Calibration equipment check
Calibration in a conditioned room
We are also certified by Metrel as a service partner for the Benelux.
Our calibrations are traceable as standard. You can also choose to have calibrations performed under accreditation. And for devices that our lab doesn't handle we work closely with our various calibration lab partners.
InstallQ members receive a discount on calibrations
If you are a member of InstallQ you can get a discount on MeterCare calibrations. Just enter a valid InstallQ membership number on your calibration order. Once that's been verified, you will receive a 12% discount on all calibrations performed at our lab. 
Register your measuring devices with KWx
If you would like to know whether your Metrel installation or appliance tester needs to be updated to the new standard and keep on top of firmware updates, software updates and upcoming calibration dates, you can get your tester included in our MeterCare database or contact our helpdesk.
Schedule a measuring device calibration
Enter your details here and we will contact you to schedule a calibration or repair.