For us, investing is much more than just bringing in capital
The way we work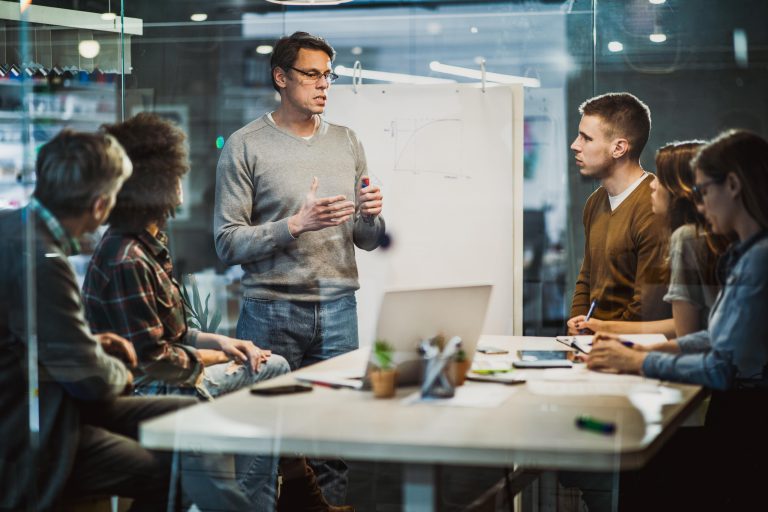 Our roles
For us, investing is much more than just bringing in capital. We are actively involved and offer business support in which we combine knowledge, experience and expertise. Not by taking the position of the entrepreneur(s), but by performing activities (on request) that are of added value. This comes together in four roles:
Shareholder
We generally make capital available with which we acquire an equity interest in the company. As a result, we always have the formal role of shareholder who takes decisions together with the other shareholder(s).
We actively support the companies in which we invest. The goal is to create growth by investing money, time and knowledge. We do this on the basis of an extensive analysis of the company and a resulting growth plan. Naturally, we work closely with management and other shareholders. We can provide practical support, but we will not become operationally active or part of management.
Coach
Entrepreneurship is a profession in its own right. As an entrepreneur(s) you encounter many challenges. A growing company also makes increasingly different demands on the entrepreneur(s) and the organization. We like to act as a coach and sounding board for the entrepreneur(s) and for specific issues in the growth of the company.
Connector
The right collaborative relationships can greatly accelerate the development of a company. We use our network to strengthen the company in all kinds of ways. Where desired, we facilitate synergy benefits and cross-fertilization between companies. We contribute opportunities and ideas.
Expert
We contribute to companies having a sharp strategic focus, being (financially) in control and operating strongly commercially based on customer value. Our expertise is used for this as required.
Curious if we are a match? Find out more about our investment profile and the investment process.