Dit evenement is voorbij.
Webinar 'The full spectrum of impedance and Power Quality'

Webinar The full spectrum of impedance and Power Quality
MorEnergy is a new partner of KWx. This Hamburg-based company develops spectrometry instruments to map the DC network impedance of 50 kHz as standard in a broad spectrum, frequencies up to 150 kHz is also possible.
Monitoring over a few days reveals weaknesses in the interaction between the grid impedance and the connected load. Where may there be a resonance frequency? Especially when it comes to loads such as windmills or solar parks, resonances may lead to unexpected grid failure.
We would like to invite you to participate in this webinar where we will introduce you to MorEnergy's online spectrometry solutions. Your webinar host is Mr. Kees Compaan, the presentation is given by Prof. dr. Dr. Ing. Thanh Trung Do, co-owner of MorEnergy and part-time affiliate at the Technical University of Hamburg
Agenda:
Introduction to grid impedance measurement techniques. Some key words: resonance monitoring, power quality,
User case study: grid impedance measurement.
Live measurement and product presention Onis 690 V.
Win a free trail measurement
Send in your specific user case to redactie@kwx.nl and win a free trial measurement:
This is an unique opportunity to gain in-depth insight into the status of your network impedance.
Webinar participants are able to send in their projects.
For example: installation X is facing problem Y. And we are interested in the insights on network impedance, based on the MorEnergy spectrum analysis methodology
KWx and MorEnergy choose the most challenging project.
You will receive an on-site trail measurement and a detailed analysis report.
Speakers' biography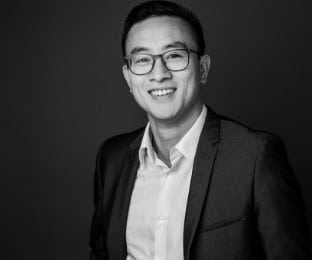 Prof. Dr. Ing. Thanh Trung Do studied electrical engineering at the TU Berlin and graduated in 2006 with a degree in engineering specializing in "Electrical energy supply and high voltage technology". From 2007 he was a research assistant, deputy senior engineer and lecturer at the Helmut Schmidt University and the Technical University Hamburg-Harburg. In 2014 he successfully completed his doctorate in the field of "grid integration of renewable energies".
In 2015, his doctoral thesis was awarded the HSU Science Prize. The results of his doctoral thesis were used scientifically and in many follow-up projects such as 110 kV network impedance measurement, network harmony and NEW 4.0. He was involved in all projects, both in the application process and in the successful implementation.
Meld je gratis aan voor dit webinar
About MorEnergy
MorEnergy is an innovative engineering company for power distribution grids and renewable energies that wants to make a contribution to the energy revolution. A special focus is on the determination of the impedance of grid connection points and systems. For this purpose they have developed one measuring device each for the low and medium voltage level. Based on many years of experience in the field of renewable energies, we offer you various consulting services to make your energy project a success. Among other things, they offer calculations for steady-state and transient stability, the design of the various controllers within the WTG, and the optimal dimensioning of plant filters. For modelling, MorEnergy relies in particular on their ONIS-690V and ONIS-36kV measuring instruments, that carries out an objective measurement of the time- and frequency-dependent network impedance at low and medium voltage level. More information? www.morenergy.net
Gerelateerde Evenementen