The brands of KWx
Mecc.AL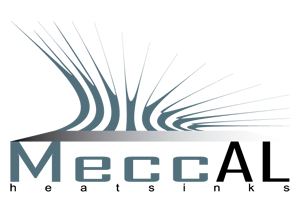 The Italian manufacturer Mecc.AL was founded in 1996 and specializes in the design and production of heatsinks for the power electronics and is one of the seven operating companies belonging to the Profilglass group. Profilglass is one of the largest private industrial groups in the aluminium sector with a production of 190,000 tons per year.
Mecc.AL uses a large number of last generation CNC machines and modern, partly proprietary techniques. Profiles (for air and liquid cooling) can be extruded, welded or produced by a bonding process. Profilmecc and ProfilmeccPlus are proprietary, patented aluminium alloys which have significantly improved thermal properties.
Depending on the available space and application, a heatsink can be convection cooled, forced air cooled or liquid-cooled. Choosing the best solution can optimize a power electronics design considerably and has an important impact on the systems performance, reliability and lifetime.  
In short: Mecc.AL offers a wide range of products, suitable for a wide range of applications such as the traction industry and of course has all the required quality certificates.
Preventing dangerous short-circuit situations caused by reverse current flow In recent years, the shipping industry has witnessed tremendous transformation thanks […]