The brands of KWx
IXYS UK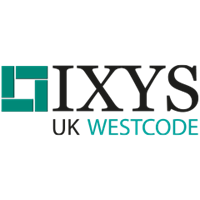 IXYS UK
IXYS UK is a leading manufacturer of thyristors, GTO's, IGBT's, diodes and rectifiers with power up to 7600 V and 15000 Amps. IXYS UK supplies high quality components for a wide range of applications, such as:
Wind and solar energy
Welding
AC and DC drives for oil, sea and water treatment facilities, rectifier power supplies and uninterruptible power supplies
Soft starters for motors, transport, induction heating, mining equipment and many other industrial applications.
IXYS UK also produces a series of high power diode and thyristor modules and designs and produces standard- and customer specific assemblies.
Subject to rigorous testing and quality standards
IXYS is fully committed to European Parliament Directive 2002/95 / EC on Restriction of Hazardous Substances (RoHS) and has taken early initiatives to deliver environmentally friendly products that meet the needs of customers. Each of IXYS's divisions strives to be lead-free / RoHS compliant and to ensure that restricted hazardous materials are not present or within RoHS restrictions. In addition, all our products are subject to strict testing and quality standards. The products are certified according to ISO 9001 and ISO 14001.

Preventing dangerous short-circuit situations caused by reverse current flow In recent years, the shipping industry has witnessed tremendous transformation thanks […]