As Astrolkwx we will further expand our position as a solution provider and distributor
We proudly annouce that we have been acquired by our Swiss premium supplier and business partner Astrol Electronic AG. This helps us to further expand our position as a power electronics solution provider and distributor of A brands. Our shared technical knowledge and market experience strengthens us to further optimize our consultancy skills and service levels.
Prior to the acquisition, Hanzestrohm B.V., merged the business unit MeterCare from KWx into a new legal entity. This means it remains part of Hanzestrohm and continues the calibration and repair activities under their new name KWx MeterCare.
Read the press release by Astrol for more information about the acquisition, and the benefits this brings to our customers and suppliers.
****Press Release****
May 3, 2023
Astrol acquires Dutch company KWx B.V., distributor and solution provider in power electronics
The Swiss company Astrol Electronic AG announced it has acquired KWx B.V., a company based in Rotterdam in the Netherlands. The takeover resulted from the successful cooperation of the two companies in recent years, especially in the field of solid-state circuit breakers for the maritime industry. The acquisition combines the strengths of both companies and creates benefits for their customers, suppliers and other stakeholders. Astrol did not disclose financial details of the transaction.
New corporate Identity and website
We are currently finalizing our brand new website that will be launched on June 5th 2023.
Our new website contains:
Advanced search functionalities,
technical inforrmation about our power electronics solutions,
detailed product information,
case studies, success stories and blogs from our technical experts.
You will be personally informed and invited to visit our brand new Astrolkwx website!

We can show you our new company logo! > >
**Weeks 20 and 21: accessibility limited due to warehouse relocation and implementation new ERP system**
Please note that from May 15 until May 26 our availability is limited because of the relocation of our warehouse and the implementation of our new ERP system. Should you have deliveries that are scheduled during this period? We'll proactively contact you and do our utmost best to reschedule before May 15th.
History milestones Astrol and Astrolkwx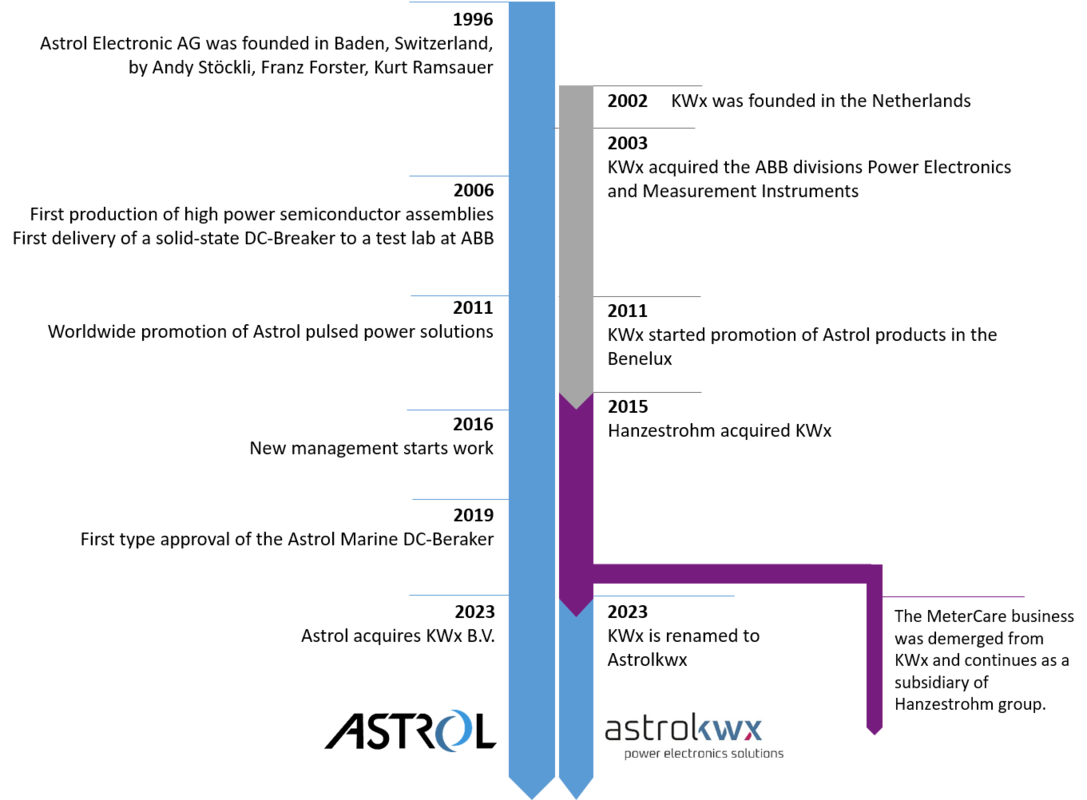 +31(0)10 316 36 40 info@astrolkwx.com